After the Rain, 2019 - 2020
Residency and Exhibition with Eastcheap Projects, Letchworth Garden City, UK.

Excavating the peculiarly unique history of Letchworth, I visited the town regularly throughout the months of September to January with my personal geographies taking me between the continual blurring of city and town, urban and traditional, which have posed questions about displacement and ideas of 'Utopia'.

A title referencing to one of Dora Maar's less known photographs, 'After the Rain' was an accumulation of works made during my residency at East Cheap Project Space. Finding value in the aftermath of weathered materials, the thrown-away debris escaping containment and 'the calm after the storm', this series of works highlighted upon the otherworldly, the glitter and granular quality of surfaces that go through a process of upheaval. There is a slippage between the boundaries of the architectural body, the human body and the environmental body. The site-specific installation harbours everyday ephemera such as the paper tickets pulped in a coat pocket to quickly growing masses of iPhone images. This cradled curation of curiosity and care pivoted from the lukewarm days of summer, which were quickly replaced with the barren autumnal days of rain and grey and then the return of the warmer months again, quite literally After the Rain. Many of the artworks respond to the street, the everyday, the unnoticed occurrences that make you look twice. Replicating, translating and fragmenting these happenings into the sculptural installations I devised, I hoped to encourage viewers to be more observant to the transient spaces they move through, to appreciate and enjoy the silly but often beautiful instances that exist day in and out.



Mop plant,
2020
Photograph, wood, bark, moss, nails
Newspaper worm,
2020
Inkjet print and varnish on ceramic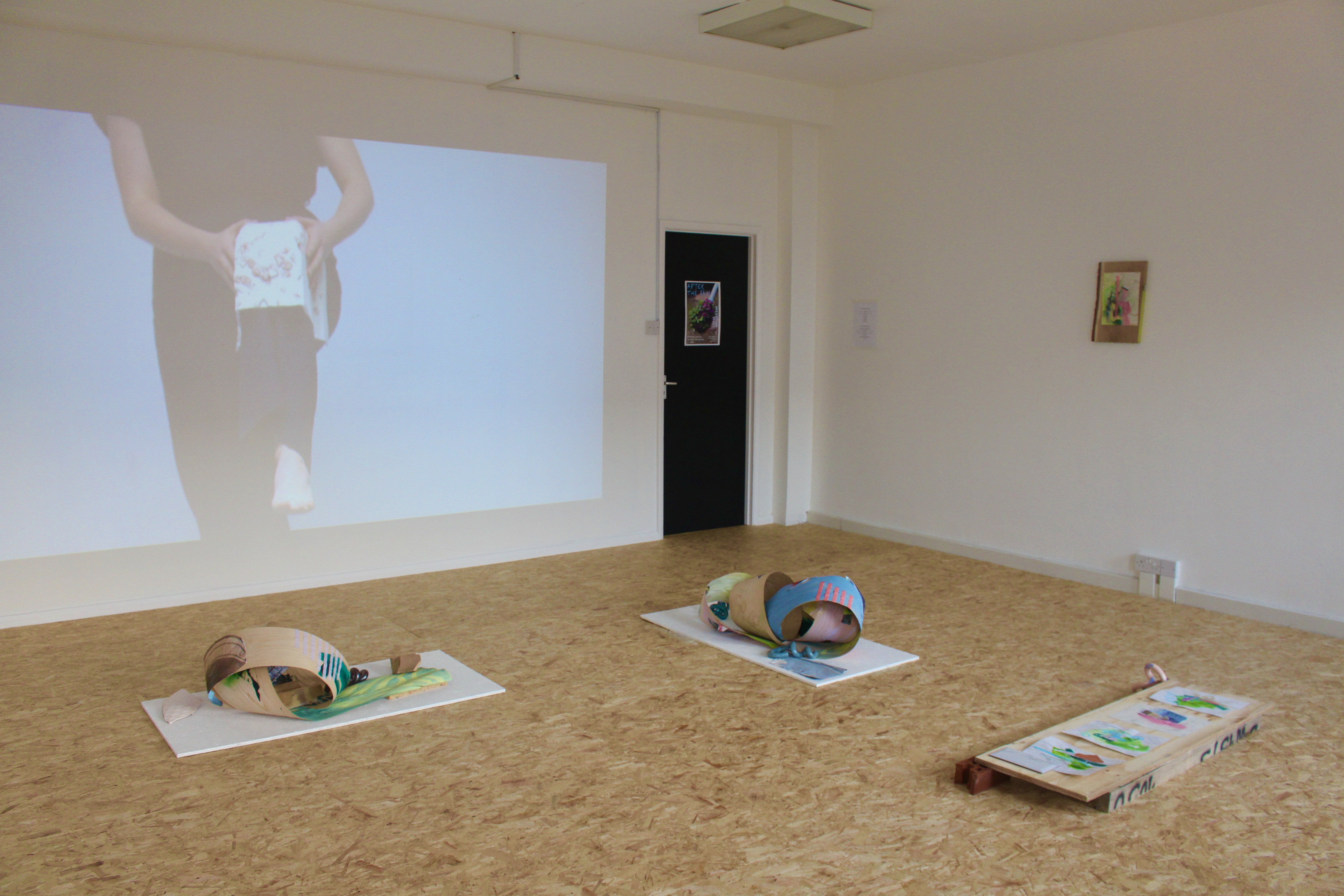 Installation view
Eastcheap Project Space
Cloister, 2020 (Detail)
Nail varnish, ceramic, brick




Cluster / Cloister, 2020
Wood, brick, ceramic, nail varnish, collage on paper




Curly whirly (I have a ladder in my tights) (Detail), 2020
Wood, foam, brick, inkjet print, collage, ceramic, nail varnish



Curly whirly (I have a ladder in my tights) and Curly whirly (Purple skies and orange Trains), 2020
Wood, ceramic, collage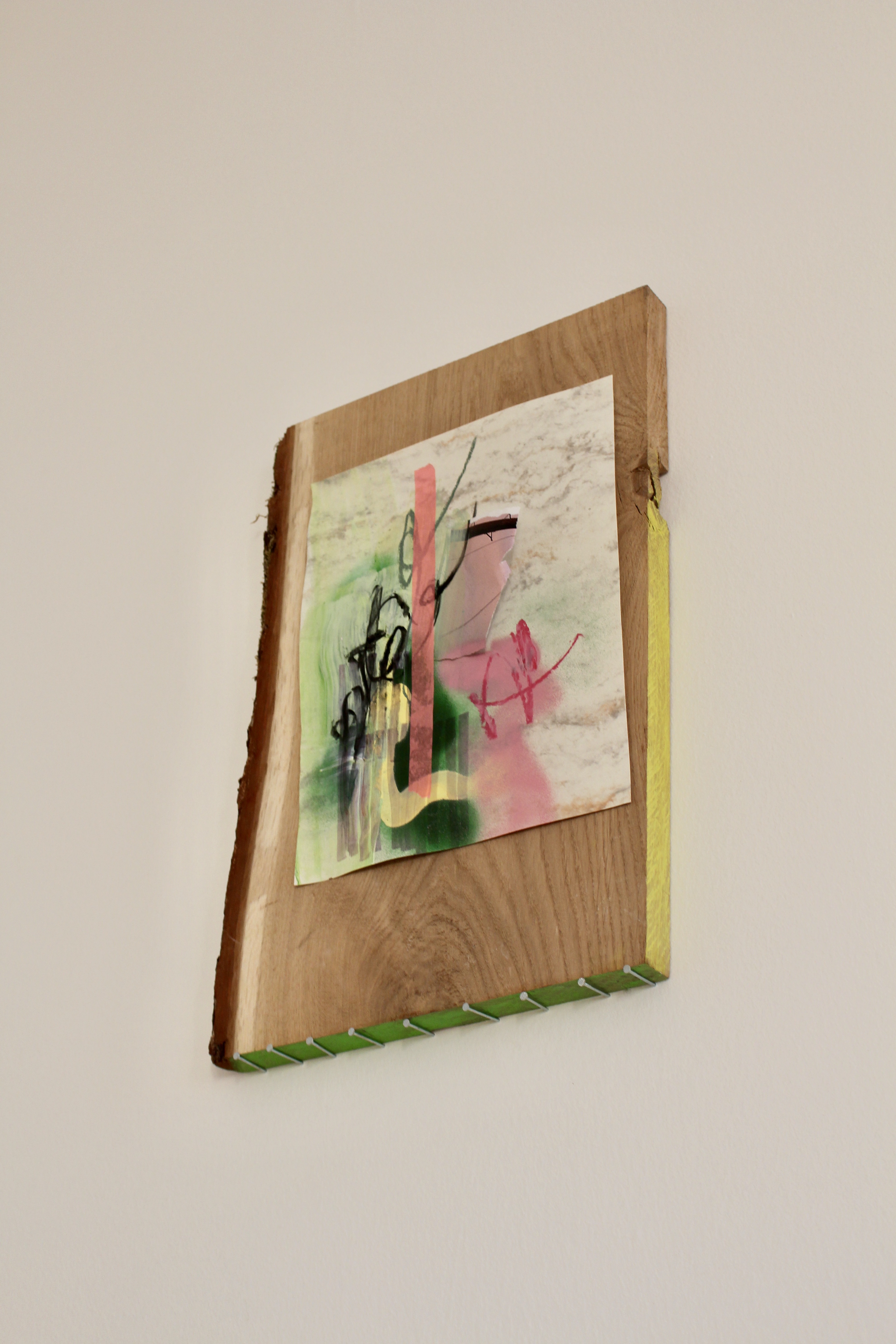 Look up, 2020
Collage on paper, oil on wood, steel nails



Slab, 2020
Concrete, beetroot stained plaster, wax, soap, aliginate, train tickets, paint, foam, nail varnish, wood, foam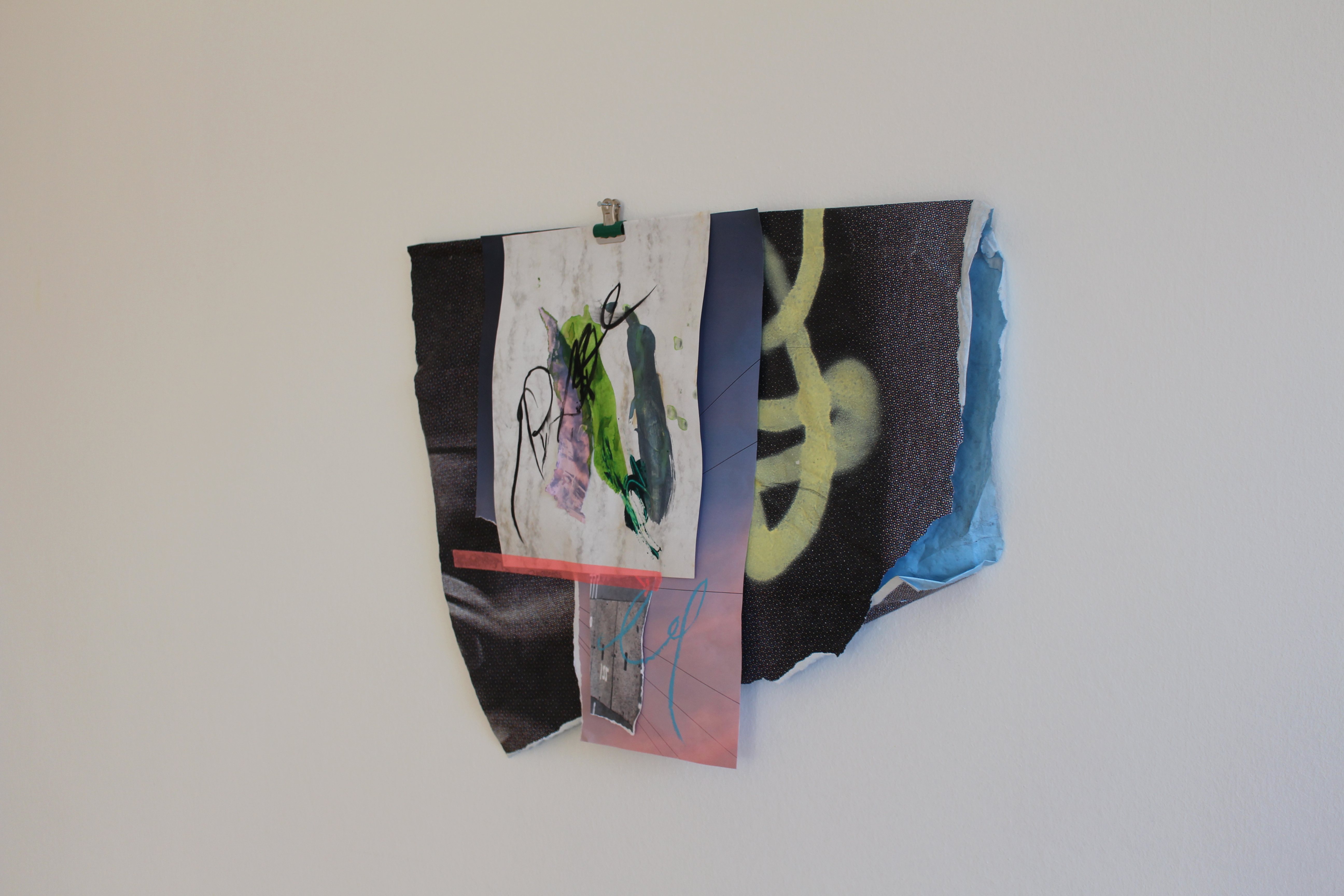 Cluster, 2020
Inkjet print, poster, collage and oil on paper, metal clip, tape