Cloudy view, 2022

Paper pulp
2 m x 2.2 m
make 2022 at Freelands Foundation, London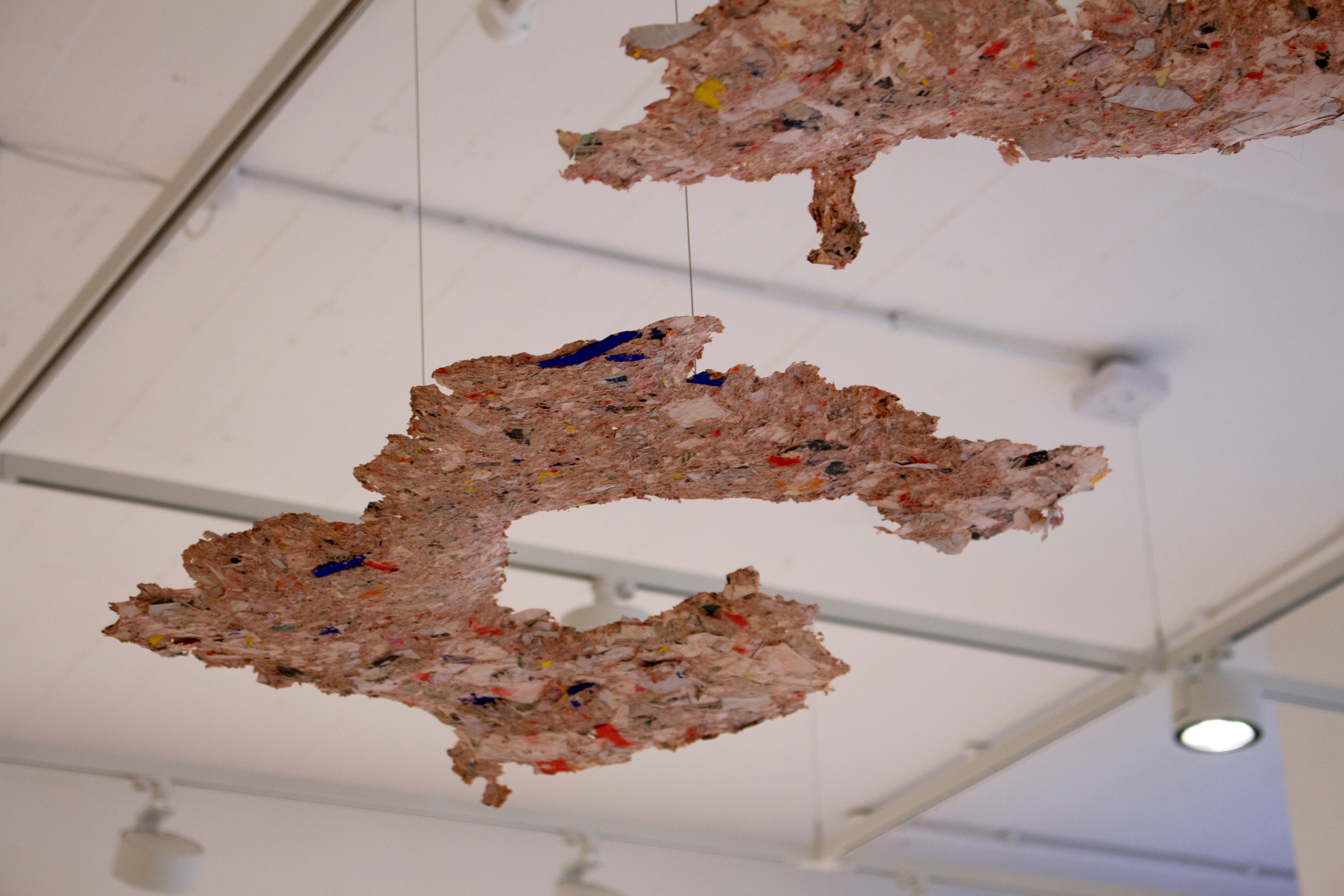 (A dog walked onto this orange pulp whilst it was drying outside the gallery, accidental collaboration?)





The floating clouds of paper hovering above the exhibition were sculptures made by Lucie, Lily, Claire, Mario, Mez and Amy.

Gathering drawings, notes and leftover studio ephemera, many hands were involved in cutting out, ripping up, blending and sponging together these pulped forms that blur drawing with sculpture. The shapes hold onto the physical outlines of the studio space during the residency where collective making met and departed.

More about make 2022 residency and exhibition can be found here.